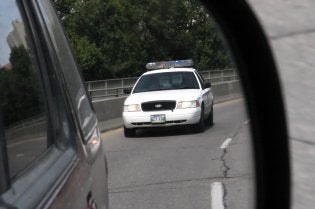 If you've received a speeding ticket, it's likely that you'll simply mail in the fine. However, some traffic violations are more serious than others and they aren't always your fault. If you've received a citation for serious traffic violations such as DUI, DWI, reckless driving, fleeing an officer, leaving the scene of the accident, or driving after suspension of your license, it's advisable that you contact a traffic lawyer. Residents of Annapolis who are charged with traffic violations can have a criminal defense attorney represent them at Maryland Motor Vehicle Administration (MVA) hearings.
During the MVA hearing, the traffic lawyer will argue your case to improve your chances of maintaining your driving privileges. Your criminal defense attorney may also need to represent you in a criminal court. If so, your lawyer will help you understand what to expect from the process and how to conduct yourself appropriately in court. Your attorney may negotiate for a reduction of charges to lessen the legal consequences.
Disclaimer: This article provides general information about the topics discussed and does not qualify as legal advice. Every case is different and the laws applicable to each case may differ. If you have a legal matter, you should speak to an attorney to get advice on your particular situation.