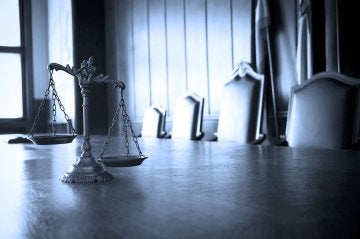 When you meet with a criminal lawyer near Annapolis, you'll likely have a lot of questions about your case. The questions you should ask depend in part on whether you've already retained the services of the criminal lawyer or whether you're meeting the attorney for an initial consultation. If it's the latter case, your questions will probably be geared toward finding out more information about the credentials of the criminal lawyer . If it's the former case, you'll likely ask more questions about the charges against you.
Do You Have Experience with Cases Similar to Mine?
During an initial consultation with a criminal defense attorney, it's always a good idea to ask if he or she has previously handled cases that involved the charges you're facing. When you hire a criminal attorney with this specific type of experience, you can rest assured that he or she will be very familiar with the applicable laws and defense strategies.
What is Your Approach to Case Management?
Case management pertains to the logistics of your case. For example, case management involves which attorneys or support staff will work on your case, how often you'll be updated, and how you should get in touch with the law firm if you have questions. Many people who are facing criminal charges prefer to work with law firms who have the resources and experience of a large firm, but the personal touch of a small firm.
Which Defense Strategies Might You Use?
After you hire a criminal lawyer, he or she will delve into the details of your case. You can expect your lawyer to review all of the evidence against you, interview you, and interview possible witnesses. During the course of the investigation, your criminal lawyer will determine which defense strategies might be most effective.
Should I Accept a Plea Deal?
Only you can make the decision whether to accept a plea deal. This means that you would plead guilty, presumably in exchange for a reduced sentence. Some defendants prefer to plead guilty to avoid a harsh sentence that may be handed down if they are convicted at trial. Talk with your criminal lawyer about the strength of the evidence against you, the merits of your case, and whether the prosecutor is offering a favorable plea deal.